Hi all,
I only just brought a Milk-V Duo so I'm not sure if I'm doing something wrong.
I have soldered an ethernet cable to the ethernet pins on the board, and the nic in the OS keeps on dropping. If I set a static IP on the nic and restart the networking service I can ping it on the network for a few seconds before it drops.
I've tried different cables and even made my own cable to make sure, two different boards and using the official Milk-V os and arch linux (IoT: Milk-V Duo (RISC-V) eSBC running Linux | XYZ dims *). Two different switches have been tested, one with poe the other without.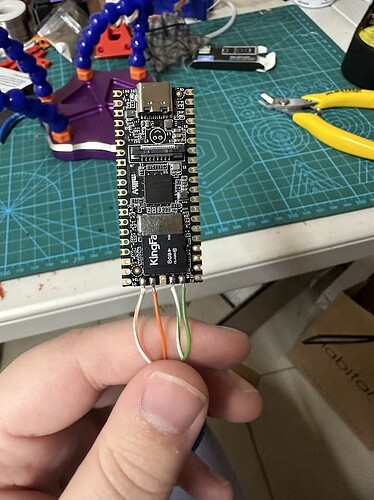 Below is the output of journalctl on arch.

Any advice or ideas would be much appreciated.