Dear Friends,
Please forgive me for posting in English.
I have managed to connect the Milk-V Duo to an I2C SSD1306 128x64 OLED display. The only difference with other previous projects is that I am not using a Linux kernel driver for the SSD1306. I am using a user-space driver.
The user-space driver can be found on GitHub: GitHub - armlabs/ssd1306_linux: SSD1306 oled I2C driver working in linux
It can be compiled very easily.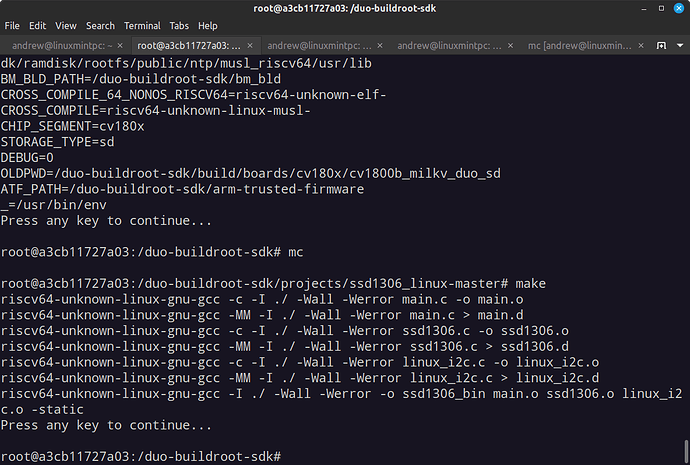 Then copy it using scp to the Milk-V Duo.
The driver can then be used very easily, here is an example,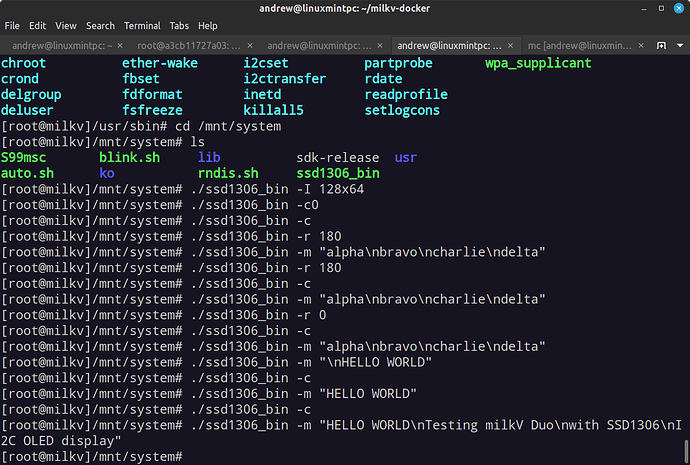 And the result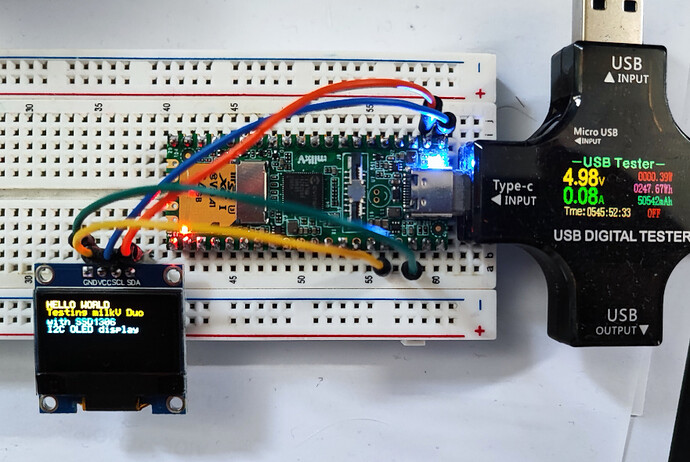 Note that I2C0 pinmux has to be setup previously.
Thank you all for your patience and kindness.